Student Spotlight : Mirolla Boules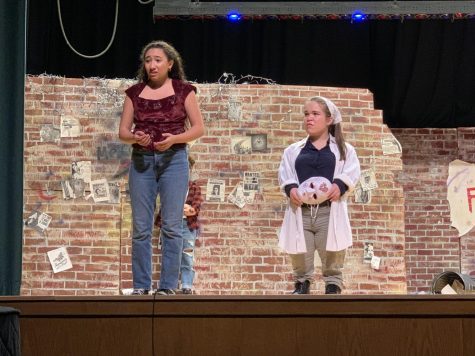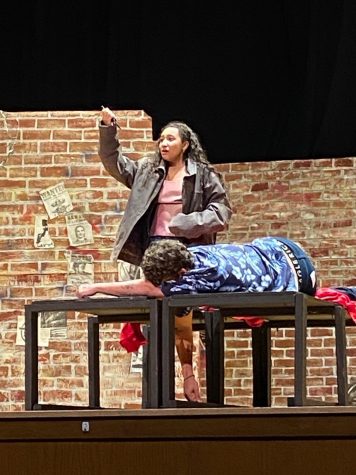 Feehan has been known to have exceptional students, and to encourage people to be the best they can be. This month, one student in particular stood out amongst her peers. 
Mirolla Boules is a sophomore this year, and she is going to be Juliet in the Feehan rendition of 'Romeo and Juliet' by William Shakespeare. She is incredibly talented and hard working, and she shows all the characteristics of a good Feehan student. Interviewing her offered a lot of insight into how the theatre department at Feehan works, and how the fall play is coming along. 
When asked about theatre and how she got involved, she said, "I have always been in love with singing, anything music, it wasn't until 5th grade that I started getting more into acting more than just singing. It started in middle school and took off from there." Getting the lead role in any play is a major accomplishment, especially as a sophomore. I asked Mirolla if she was involved in any theatre programs outside of school, and she said, "Not really. I really want to get involved in TYT (Triboro Youth Theatre located in Attleboro, MA), and I do practice monologues and different acting techniques on my own." Outside of theatre and schoolwork, Mirolla loves to read, write, and sing. She is also a very talented violin player. Balancing schoolwork and other extracurricular activities can be difficult, but Mirolla enjoys going over lines and memorizing them, so it makes her job a bit easier. 
Theatre is something that many people love and Feehan has an incredible program. Theatre can give you endless opportunities to make new friends and to get the full experience of Feehan. Mirolla has, "gotten close to so many people that I am grateful for, and I think it's a great way to involve yourself." 
Mirolla is a great example of a good Feehan student who offers so much to our school. She found something that she truly loves to do and developed the love for it through Feehan. We can all look to her as an example during our first few years at Feehan when things get difficult at times.