Book Review : The Wives, By: Tarryn Fisher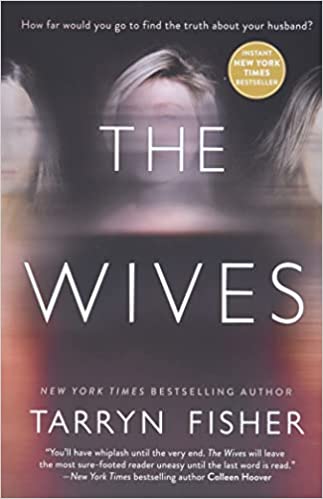 The book this month is The Wives. I give this book a 2 out of 5 star rating. The book, along with its very confusing ending lead to a range of very dull emotions leading to a not shocking ending.
The book follows a woman named Thursday who suspects her husband, Seth, has been prioritizing the other two wives she shares with him over her. This causes her whole world to end up turning upside down. After she sees how her husband really is, as in how abusive and manipulative he is to her, she tries to find her way to warn the other wives. She begins to research them, find ways to become friends with them, and find out if they know about the two other wives. When she is caught she is taken to the hospital where she learns the truth. She is mentally ill and came up with this in her head. She is then brought to a mental hospital where she ends up trying to escape to kill the other wives. At the end, the first wife, who was actually the first woman he dated and they hadn't talked for years, ended up coming to visit Thursday to kill her and ends up in the same mental hospital and they become friends.
Overall not shocked with the ending. However, it felt like I was reading 3 different stories at once, and even though it was good at explaining what was happening in her head; the ending was confusing. Why would they end up in the same place together after trying to kill each other? Why didn't the husband get help for her earlier? Why were there so many ups and downs in the book? Overall, I wouldn't recommend this book. 2/5