Feehan Music Spreads Holiday Cheer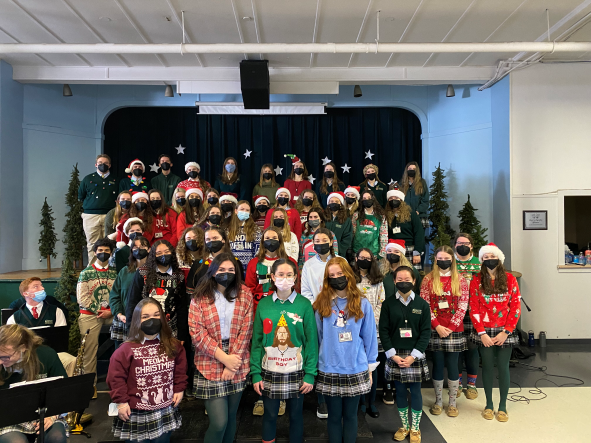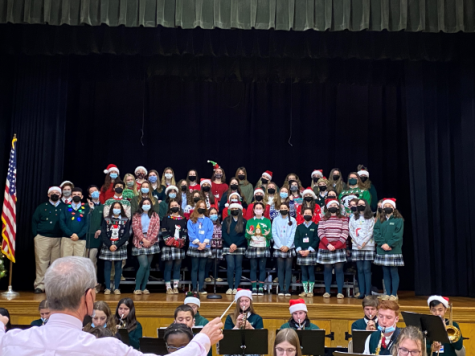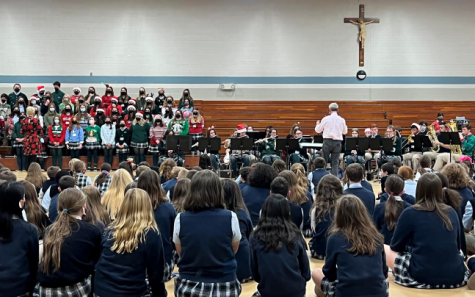 December at Bishop Feehan is a very festive time. The Christmas spirit is alive and well in all aspects of the school. From Santa Shop to dress-down days, the holiday spirit at Feehan shines. The Music Department had the opportunity to share this spirit with three local Catholic elementary and middle schools. 
       On December 14th, about seventy five Feehan musicians set out for their day of Christmas joy and music, which they call WinTour. They began at St. John the Evangelist School in Attleboro, where the band and choirs were met with a great audience. They then packed up their equipment and headed to St. Mary's Sacred Heart School in North Attleboro. After a quick stop at Mansfield Crossing for lunch, the group performed their final show at St. Mary's Mansfield.
       These performances gave the band and choirs an opportunity to practice their Christmas pieces in front of an audience for the first time while also showing off some of the talent that can be found right here at Feehan. Something extra special about these trips was seeing the alumni of these schools return to their roots and spread joy to those they grew up with. 
       With a variety of Christmas songs old and new, the Feehan Music Department was able to show off their skills all while spreading some holiday cheer to those around them. The WinTour was a great success, leaving all those involved feeling a little extra merry to kick off their countdown to Christmas.