Homecoming : Back to Boost Feehan Spirit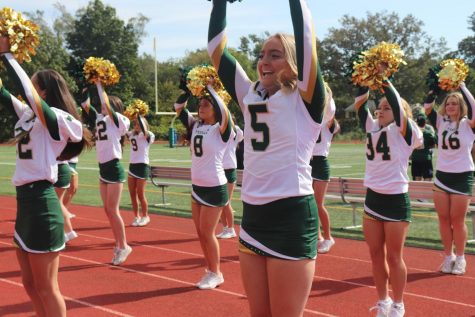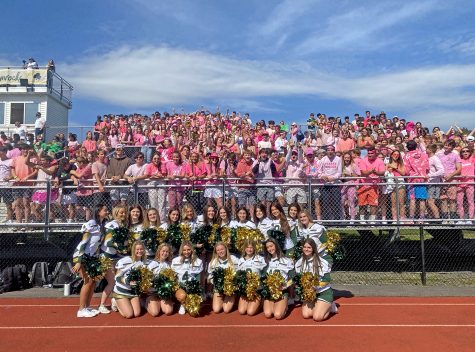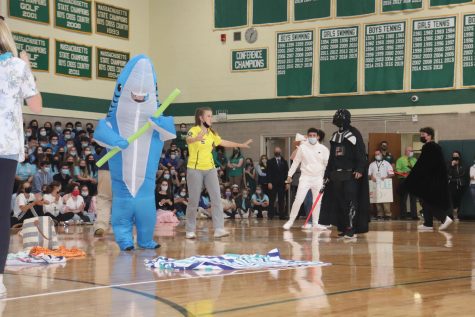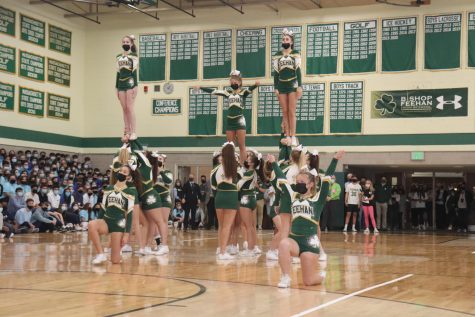 Bishop Feehan school spirit was on full display during the highly anticipated fun-filled homecoming week that started on September 27 and culminated with the record-breaking homecoming dance on October 2! After two years without homecoming festivities, the excitement roared through the halls as colorful TAG day theme attire brightened the student body. 
Homecoming week started off with a historic Mercy Day Mass, with members of the Sisters of Mercy in the audience. After the mass, Bishop Feehan representatives signed a covenant with the Mercy Education Systems of the Americas and promised to uphold the virtues of a Mercy Education school. These virtues, while already abundantly present in Feehan's culture, set Bishop Feehan apart as a community and are the reason for its partnership with Mercy Education. 
The homecoming festivities continued into Decades Day: each class paid tribute to the fashion of a different decade. Seniors had the 80s, Juniors 70s, Sophomores 90s, and Freshmen 60s. The outstanding participation highlighted Feehan's spirit, and walking through the halls was a refreshing blast from the past! 
The school spirit carried into a Feehan favorite event: the College Bowl! Students wore college sweatshirts and cheered on their classmates representing them in the game. The 2021 College Bowl was especially spirited because of the long hiatus from the last live College Bowl. Not to mention the hosts, seniors Gabby Ricci and Joe Dez who did an amazing job getting the crowd rowdy!