Homecoming is a cherished tradition that brings students, faculty, and alumni together. All students look forward to this week as it is a time to show their character through many lunch games, themed TAG days, and the homecoming rally. This year's homecoming week themes were Jersey Day, Favorite Holiday, College Sweatshirt, and Class Color Day. Many students and teachers took this time to go out and dress up for the theme; a notable mention is Mrs. Jacovino, who dressed up as Halloween for Favorite Holiday.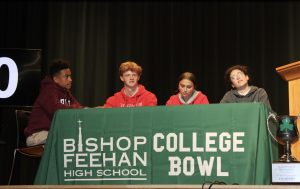 In addition to the TAG days, there is a contest within the school to foster a friendly competition between the grades. This competition has many elements, including the College Bowl, Hallway Decorating, and our skit performance at the rally. This year, the seniors won in all three categories, with their theme in the skit being High School Musical.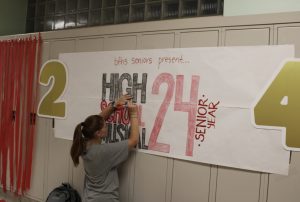 Homecoming, in general, is an excellent way for students to show their school spirit, and the excitement and energy that fills the hallways is unmatched. Some fun lunch activities coordinated by the student council were musical chairs, karaoke, and find the college sweatshirt.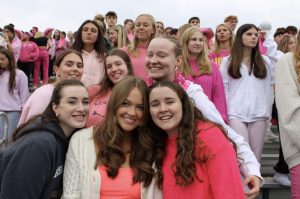 To end the week, there is a football game with many different food trucks, yard games, and activities to get yourself excited and end the week on a good note. The last event that night is the dance, which allows the students to dress up and make memories with their friends.
Overall, homecoming is a memorable tradition that all students look forward to, and this year was no different.