Juniors are Tough at Powder Puff
On November 21, the girls of the junior and senior classes gathered to face off in a cold and windy Monday night matchup. At 37°, no one was expecting to have a very enjoyable time, but the energy in the stadium made for an exciting Powder Puff game that will not be forgotten.
The night started with two half-field games of juniors vs. juniors and seniors vs. seniors. The matches on both sides were highly contested with close victories by the green team in the senior game and the black team in the junior game. Then, the big game began. In a 45-minute game, filled with many ups and downs for both sides, the junior black team was victorious after the second overtime. Both teams, and their coaches, fought hard through the cold, but a few extra long runs put the juniors over the edge.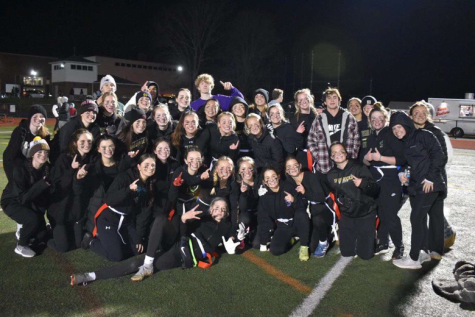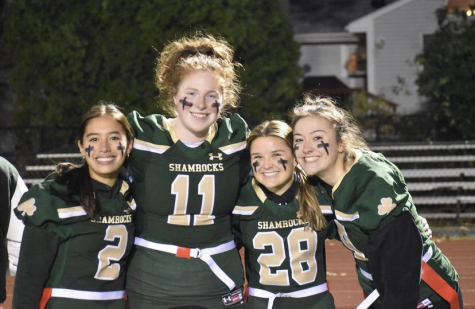 Though there were many highlight reel-worthy plays, the energy of the event was what really stood out. Ella O'Brien '24, an organizer of the event, said, it was great to see "everyone together and cheering each other on," especially in the final game, as the losing teams immediately turned around and began to support their grade during the junior-senior face off. Maeve Cronin '24 also enjoyed that Powder Puff gave people of all athletic abilities the opportunity "to have fun with their friends" and make memories.
Despite the cold temperatures, the fans and players made Powder Puff 2022 a night to remember, and continued to revive the much loved tradition that all will look forward to attending and participating in again next year.