Fall Play: 'Refuge'
Many things make Feehan "Feehan", especially welcoming everybody and encouraging us to do something that we love and take up activities that make us happy. For some, it might be joining a sports team, but for others, it's doing something with the arts. The Bishop Feehan Theatre Company has been putting together fall plays for years, with that tradition continuing to this day. The fall play for 2022 was Refuge, a play about many different types of people, what they went through, and how they got to the place they're at now. It featured three one-act plays telling the story of refugees worldwide and what happened to them.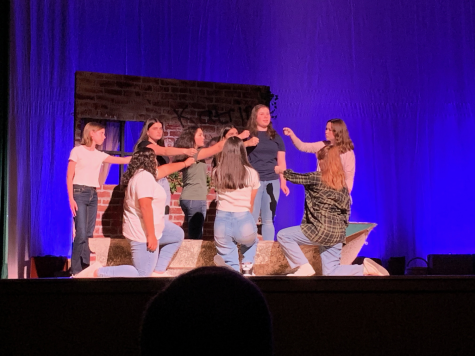 The first act was about a Jewish woman in a Nazi-occupied area during World War II who was trying to escape to safety and her emotional journey of leaving her husband and life behind. The second act concerns the people of New Orleans, Louisiana, displaced after one of the country's deadliest hurricanes, Hurricane Katrina. This act showed how people were affected and the lack of supplies and efforts provided for those severely affected and who lost their homes. The last act tells the story of the women of Troy through a play within a play. Girls in refugee community came together to perform a play talking about the women of Troy while also telling their own stories of leaving their home country for many reasons. The whole play told a beautiful story of many people's lives and shed light on things happening in the world.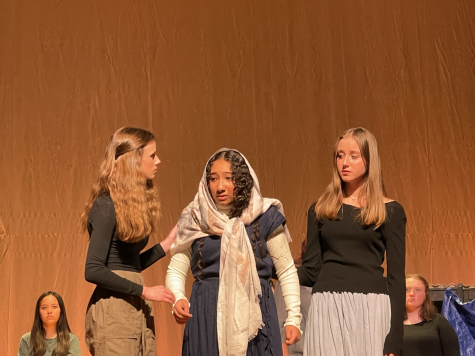 Many people allowed this play to run smoothly and have as good of an outcome as it did. First were the students in the play itself; they did a fantastic job sharing these stories and making it feel like you were experiencing these events with these people. Next was all members of the set crew, who helped with the lighting, curtains, spotlights, and sound. Lastly is Mr. Ledoux, who picked this impactful play and allowed these stories to be shared by the talented actors in the Bishop Feehan Theatre CO.