The Great Candy Corn Debate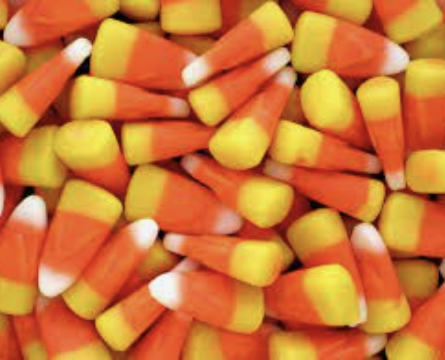 Sorry, there was an error loading this poll.

With the start of October, the age-old debate on candy corn re-emerges once again. These yellow and orange triangles are the source of a lot of controversy, and it seems as though people either love them or hate them. Why is it that people have such strong opinions on this festive seasonal treat? Here at Feehan, the argument is polarizing, and you better think twice before potentially exposing your love for candy corn to a member of the anti-candy corn community. When asking students their opinions on this disputable topic, the responses I collected were as I expected….extreme. While some people were thrilled that candy corn was finally back in season and literally had visions of candy corn dancing in their heads, others had visceral reactions and made it clear that they couldn't imagine anything worse than this "disgusting embarrassment of a candy." 
Candy corn has existed for more than 100 years and was originally called "Chicken Feed." The first tagline for candy corn read: "something worth crowing for." A statement that Liv Fran, a senior here at Feehan, would agree with. According to her, "Any normal person likes candy corn." I mean, who doesn't love a piece of candy that is equally delicious as it is festive? It is overwhelmingly clear that people who love candy corn are all in. Some even mention that the much larger pumpkin shaped candy corns are even better. Just stop by Mrs. Tyler's room and see for yourself, her glass jar filled with these seasonal treats that is displayed proudly on her desk. 
However, mention those candy pumpkins to the wrong person, and watch as their face scrunches in disgust. While some anti-candy corners will agree to have just one piece of candy corn each year for tradition's sake, they wouldn't be caught dead consuming a vile piece of waxy pumpkin disaster. 
No matter which side of this debate you fall on, candy corn is an unavoidable part of every October. So whether you can't get enough and would eat candy corn year round if you could it in the store, or you think they are better as decoration, we can all agree that candy corn is a key component to getting in the fall spirit.