Hola Amigos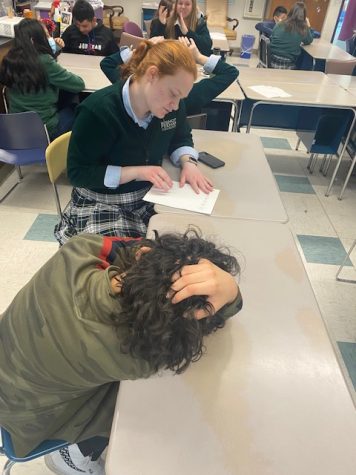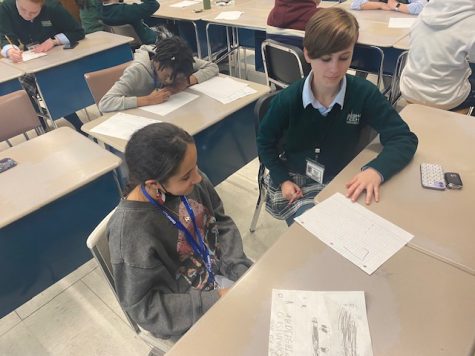 This year, Bishop Feehan was able to continue the Amigos program again after being on pause due to COVID. With Amigos, Feehan students have the opportunity to spend time tutoring students at Brennan Middle School in Attleboro. Their middle school students are learning English as a second language, and our Feehan students provide language immersion while tutoring in any subjects and helping with homework. These students speak many languages, ranging from Spanish to Arabic. 
Not only do these students learn from Feehan students, but our Feehan students learn from them. By guiding these younger students through the process of language learning, we learn more about this process, as well as learn about their experiences learning with a language barrier. If not for Amigos, many of these Feehan students would never have the opportunity to learn about what it is like to go through school with a language barrier, making the Amigos program an incredibly invaluable experience.
At the end of the program, the Brennan students came to Feehan on a field trip and spent a day with their Feehan Amigos! They sat through classes, had lunch in the caf (and got to try Feehan cookies!!), and received certificates for completing the program. Both Brennan and Feehan students made countless new friends and learned incredible lessons from both the classroom and the experiences of others.