Dear Lucky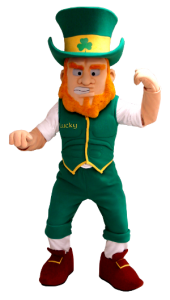 Dear Lucky,
I've been wondering, what's your favorite event at school?
Sincerely,
Curious Upperclassmen. 
Dear Curious Upperclassmen,
Great question! I love the rally we have in the winter; but homecoming week is definitely my favorite! You can catch me cheering on our talented football team on the field, or grabbing a quick bite in the snack shack during the homecoming game. It's awesome to see so many participants of the student body come to cheer on our football team! Homecoming was a blast this year, not to mention the awesome skits we had! I'm no fortune teller, but I hope we can run even more fun events next year during homecoming week! What's your favorite school event?
Regards,
Lucky 🙂 🍀