2022 Winter Olympic Games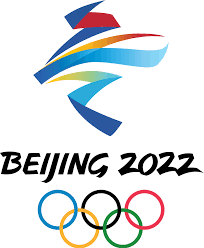 Less than a year after the 2020 Tokyo Summer Olympics ended, the 2022 Winter Olympics will be held in Beijing, China, from February 2nd to February 20th. Beijing most recently hosted the 2008 Summer Olympics. The last time the Summer and Winter Olympics were held within a year of each other was in 1992, and this is happening again because the COVID-19 pandemic delaying the 2020 Summer Games.
Team USA will be sending 222 athletes to compete in the Beijing Olympics. In total, there will be 109 events across 15 disciplines in this year's games, including seven new events. The American athletes range from 16 to 40 years of age, with four of them participating in their fifth Olympics and all individual gold medalists from 2018 returning. 
In the 2018 Winter Olympic Games held in PyeongChang, South Korea, the US finished with 9 gold medals and 23 medals overall, fourth in both categories behind Norway, Germany, and Canada in each one. (Norway and Germany tied for 14 gold medals, but Norway had the most medals overall, with 39.)
There has been controversy surrounding these Olympics due to the fact that China has been criticized for its treatment of the Uyghur Muslims living in the Xinjiang province. Because of this, the Biden administration has announced a diplomatic boycott of the 2022 Olympic Games. They will not send any diplomatic or official representatives to Beijing, but American athletes will nonetheless still compete in the Games.
The first contests of the XXIV Olympic Winter Games will begin on Wednesday, February 2nd, with the Opening Ceremony being held on February 4th. The Games will end on February 20th. They can be watched on NBC, although there is a 13 hour time difference present.
Sources:
https://olympics.nbcsports.com/2022/01/21/team-usa-athlete-roster-winter-olympics-2022-beijing/
https://olympics.com/en/beijing-2022/schedule/
https://en.wikipedia.org/wiki/List_of_Olympic_Games_host_cities
https://www.helsinkitimes.fi/themes/themes/beijing-2022/20640-athletes-to-compete-in-109-events-of-7-sports-at-beijing-winter-olympics.html
https://olympics.nbcsports.com/2018/07/18/beijing-2022-winter-olympics-new-sports/
https://www.npr.org/2021/12/06/1061841778/citing-humanitarian-abuses-u-s-will-stage-a-diplomatic-boycott-of-beijing-olympi
https://www.espn.com/olympics/winter/2018/medals/_/view/overall/sort/total
Image Source: