Holidays Around the World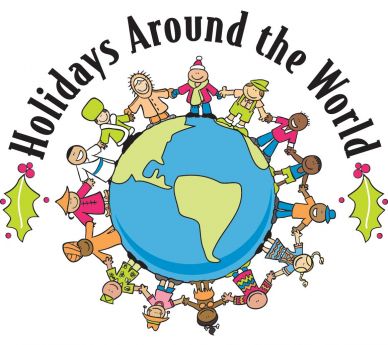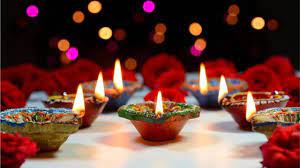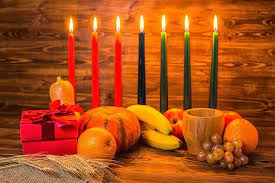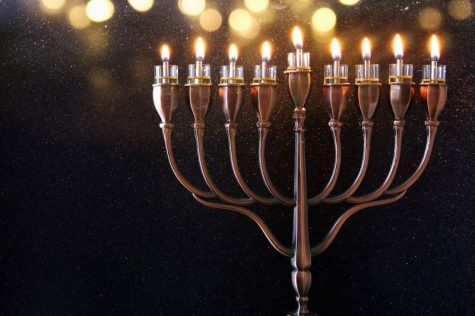 For most of us, Christmas is the holiday we look forward to as the year comes to a close. However, others may celebrate different holidays and traditions during this time of year. Those that are Hindu celebrate Diwali in the beginning of November to commemorate Lakshmi, the goddess of wealth. During Hanukkah (which starts in December), Jewish people celebrate their heritage and ideals for eight continuous days. Kwanzaa is celebrated from late December until early January, and during each day one principle of Kwanzaa is celebrated. No matter what you celebrate or how you celebrate the holidays are a time of love, gathering, and thanks for all that we have. 
Diwali is known as the "festival of lights", celebrating good triumphing bad. Diwali has its name origin in the ancient language of Sanskrit and is celebrated by Hindu, Sikh, and Jains groups. On the first day, many families start Diwali by cleaning their homes and making Rangoli. Rangoli are intricate patterns made of materials such as rice and sand and they symbolize happiness and life. Typically they are found on the floors or table tops of people's houses. On the second day, many families will make traditional sweets and visit their families. Sweets are typically filled with spices, sugar, and ghee in a variety of different types, ingredients, and methods. On the third day (or second for some), many set up lights. Some have lanterns and sparklers while others use fireworks. Some have oil lamps and homemade candles made of ghee or vegetable oil. Light during the festival is meant to bring abundance and to absolve sins. No matter what Diwali traditions people follow, the Festival of Light is meant to bring thanks and good into people's lives. 
Hanukkah gets its origins from the Maccabee revolution. During the aftermath of the revolution, the temple only had enough oil for one night. However, after eight nights the oil still burned. To this day, people still celebrate the miracle with an eight day festival known as Hanukkah. The menorah has nine candle holders. One candle called the shamash sits in the middle and is used for lighting the other candles. Each night families light one candle, and going from left to right, until all eight places hold a flame on the eight night. Another tradition is the dreidel. To begin, players add coins, money, or small objects into the middle. People spin the dreidel and one of the four sides tells you what to take. You could end up taking everything, half, nothing, or even putting in more, it's all decided by the dreidel! Other traditions involve gift giving, eating fried foods (like potato lattes and jelly doughnuts), and listening to traditional (and non-traditional) Hebrew songs. 
Kwanzaa is a holiday that has African roots but is truly a holiday that celebrates African American culture. Kwanzaa is a six day long celebration that spans from December 26 to January 1. Many set up their tables and adorn them with items of giving and cultural significance. A mat known as the Mkeka is layed out so other items are placed on top. Then the candle holder, known as the Kinabalu, is placed on top. The holder has seven candles for the seven days and principles of Kwanzaa: Umoja (unity), Kujichagulia (self-determination), Ujima (responsibility to preserve black communities), Ujamaa (cooperative economics), Kuumba (creativity), and Imani (faith). One principle is celebrated each day of Kwanzaa. Other than the candleholder, things like fruits, vegetables, nuts, and corn are placed to represent harvest and the community's labor. Finally, Zawadi (gifts) are placed on the table for children and they typically contain something handmade or of cultural value. 
The most important factor in each holiday discussed is undoubtedly family. Many take the time to celebrate their families or communities. Whether celebrating means gift giving, cooking, or lighting candles, it's a time to be thankful for all that we have. This holiday season, take the time to think of everything that you want to celebrate. 
Resources:
https://www.britannica.com/topic/Diwali-Hindu-festival
https://www.britannica.com/topic/Hanukkah
https://www.purewow.com/family/hanukkah-traditions
https://www.oprahdaily.com/life/a34894511/kwanzaa-traditions/
https://www.oprahdaily.com/life/a34894866/kwanzaa-principles-candles-meaning/